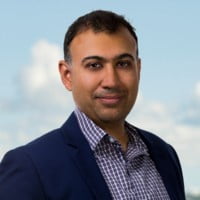 Founder & CEO - Ayon Bhattacharyya
Ayon Bhattacharyya is an experienced business leader who has passionately worked with businesses of all shapes and sizes across multiple industry segments in the UK, Australia and NZ to come up with innovative pricing solutions and commercial strategies that grow their revenue streams. As a CIMA (CPA) qualified management accountant, Ayon can get straight into the numbers of any business and assess the health of its cost base, making recommendations to streamline costs in order to increase margins. Commercial modelling and analysis is a bread and butter skillset for Ayon so leave the heavy lifting to him so that you can focus on the day to day running of your business.
Ayon has successfully implemented pricing strategies such as value-based, dynamic, bundling, and subscription models for respected, globally recognised companies such as Equifax, Trade Me, Hoyts, News Corporation, KinCare and British Airways, as well as championing optimal go-to-market strategies, and supporting with commercial deal negotiations. Need help with strategic planning and building your commercial strategy? Ayon has worked in strategy consulting for airlines, telco's and in healthcare segments and can help you to build a solid action plan that enables you to meet your revenue targets.
Recently, Ayon has worked alongside Trade Me, helping them to understand willingness to pay of sellers within each of their segments. Partnering with market research agencies to understand customer segmentation, product trends and quantify the value of each proposition, Ayon made recommendations around the optimal pricing strategies to adopt in order to meet their strategic objectives. Ayon will be able to work with you to ensure that you are maximising the perceived value of your products or services such that you can effectively monetise these propositions and achieve your maximum revenue/profit potential.
Many small or medium sized businesses can also benefit from implementing some simple concepts around price psychology and behavioural economics that will increase sales and adoption of premium products or services. As an expert in this field, Ayon will be able to guide you through these strategies and make sure you are not missing out on any revenue opportunities.
So, if you are ready to give your business a revenue growth spurt, then just click 'Book a Chat' below, or the Whatsapp button in the bottom right, and take advantage of the complimentary 45 minute consultation.